Hopefully many of you will have already noticed the bench installed in Emmbrook Meadows to celebrate the life and` local contribution of our much missed Chairman Paul Gallagher.
A few weeks ago the ribbon was cut on the bench by Paul's wife Liz and their family, and today we had another gathering to celebrate with others whose lives were touched by Paul and to share some lovely memories. Thank you to all those who were there.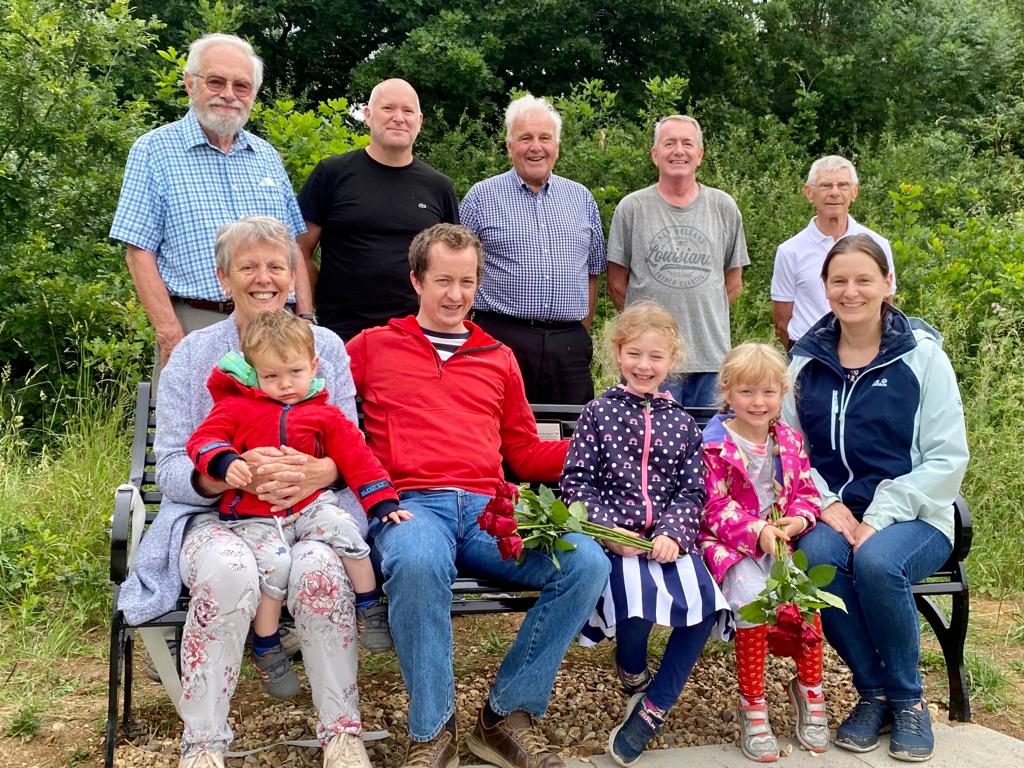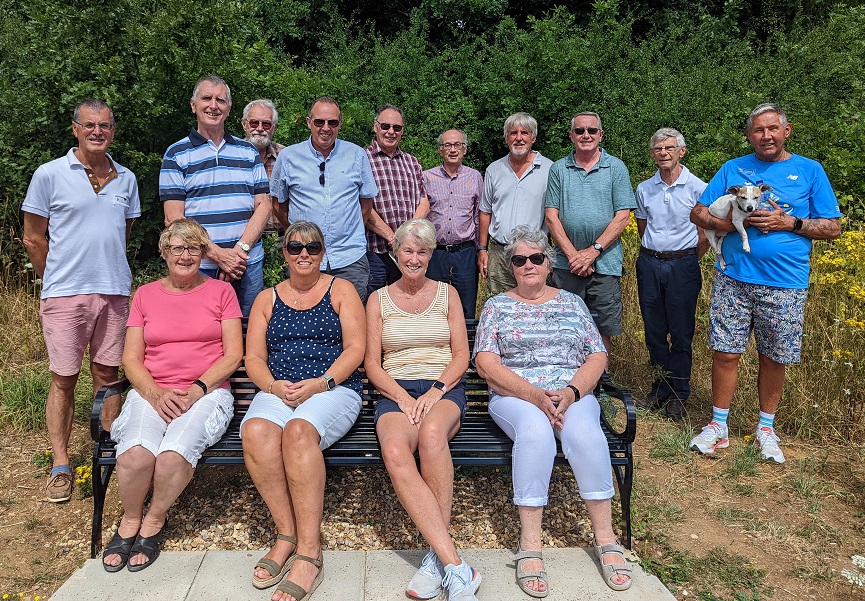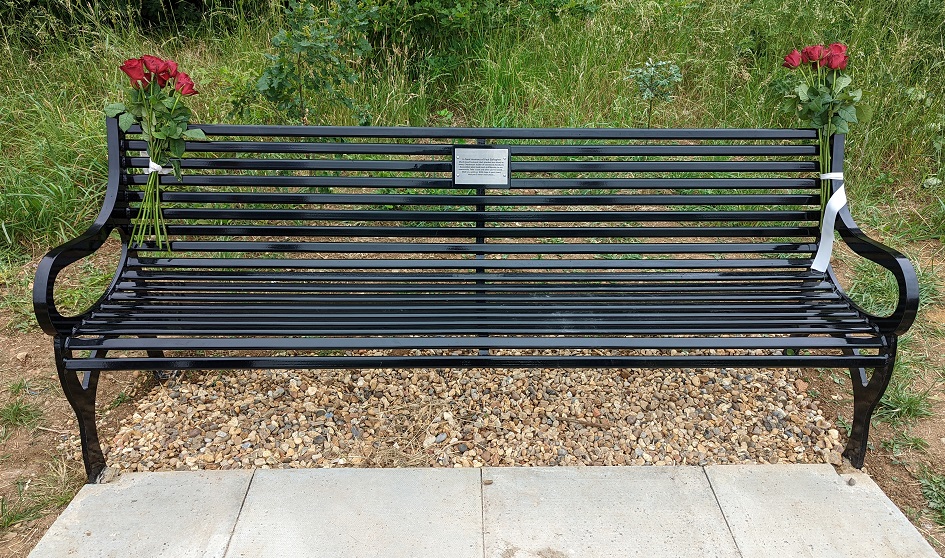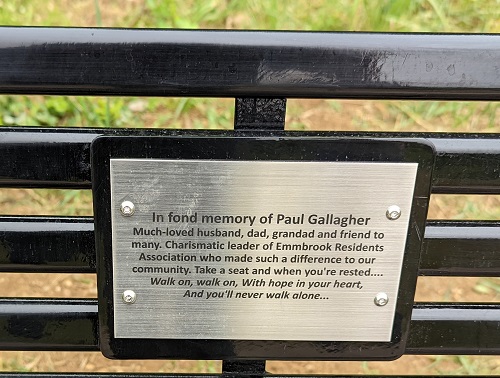 For those who have not yet found the bench it is located towards the back of the SANG area, next to the Emm brook. If you enter via the pedestrian crossing from Emmbrook Walk, take the path to the right a follow towards the back (not across the bridge towards Monkey Mates). The Path bends left across a small bridge and the bench is located just along that path.