Residents have been understandably distressed by the scale of tree felling and clearance of vegetation along the end of Toutley Road and the bottom end of Old Forest Road last week and this. We have been heavily involved in discussion with Wokingham Borough Council and Balfour Beatty about this. They assure us that all of this was necessary either because of the way being cleared for the NDR and link road from Old Forest Road OR because of the diseased or dangerous state of some of the trees as determined by an independent ecologist. This may well be true but the communication of what was about to take place by those organisations was somewhere between woefully inadequate and non-existant! We have made this point strongly.
Residents have also been concerned about clearance during the bird nesting season. We now understand that this is allowable if there is no nesting in progress, as confirmed by the assessment by an independent ecologist at the time, and we are told that this has taken place.
We are also told that there has already been a large amount of planting of saplings in the area we can't see yet on the enlarged SANG and more to follow once the road structure is in place. Of course, it will be many years before these saplings will mature and grow large.
WBC have now provided a map illustrating what is going on: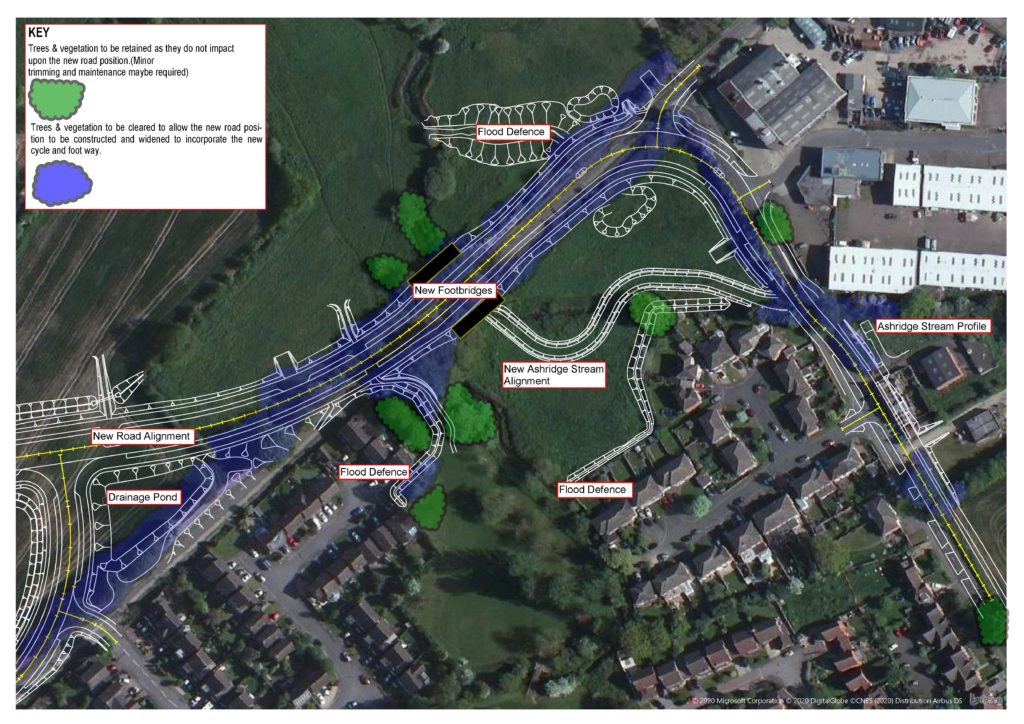 Please believe that we have repeatedly told both organisations that such information should be provided BEFORE work begins not afterwards when we have rightly caused a fuss – they tell us they have now got the message…