The ERA and local residents have been pressing WBC for quite some time to introduce this, especially now the NWDR is fully open. We are pleased to say these efforts have eventually been successful.
Wokingham Borough Council is consulting on dropping the speed limit from 40mph to 30mph along Old Forest Road.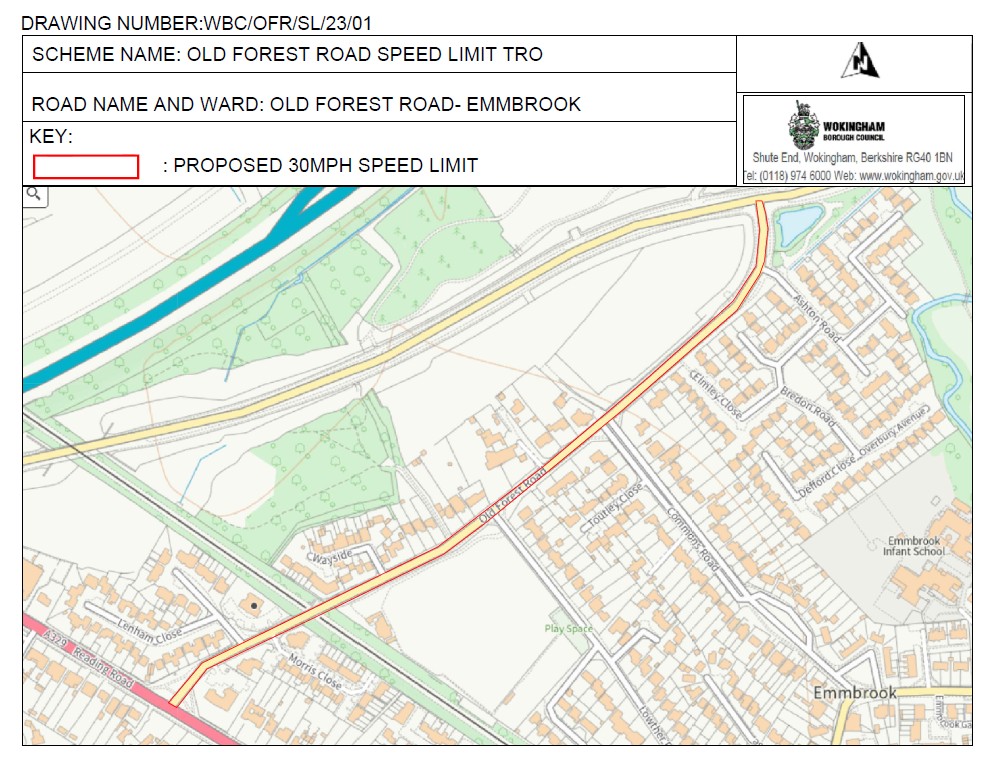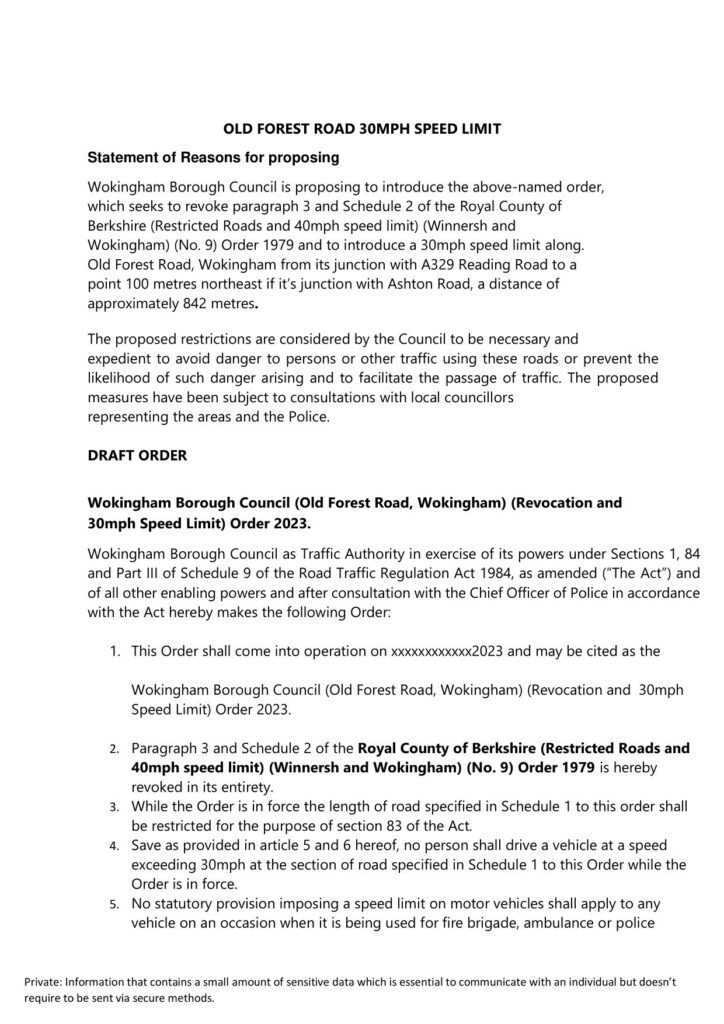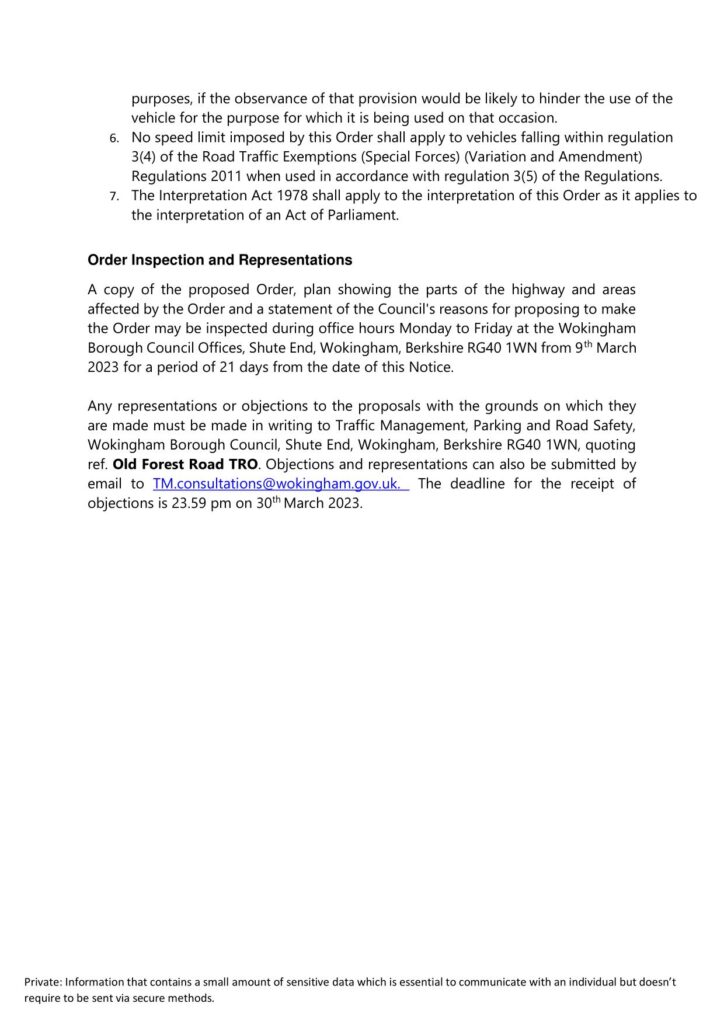 We would encourage all affected residents to make their voice heard. You can send your support, objection or any other comments to [email protected] quoting "Old Forest Road TRO" before the 31st March.